Board of advisors
Tanya Jairaj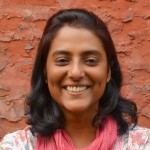 A trained lawyer with experience litigating civil and consumer cases in Indian courts, Tanya has spent the last 10 years working in the development space in areas of good governance, education, women's and children's rights. Prior to joining Upaya, Tanya was a Rural Business Development Advisor with Sun Edison, one of the world's largest solar development and management companies.
Tanya holds a B.A.LL.B, Law from University Law College.
Juhi Ramakrishnan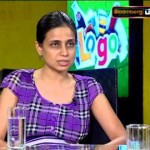 Juhi until recently was managing the Marketing Strategy consulting division of groupm, mConsult, which she helped set up and manage for the past 7 years. After obtaining her MBA from IIM Ahmedabad, she worked with Procter & Gamble in India and Taiwan. She moved to Business Strategy Consulting with Arthur D. Little working on Telecom projects in Philippines and Singapore before focusing on Marketing Strategy Consultancy with Quadra Advisory (also a WPP company).
Collin Richard Timms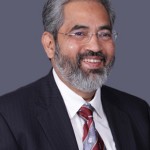 Collin is the founder and chairman of board of the Guardian Bank. He is the managing trustee of the Brigade Foundation, one of the largest Micro Enterprise Development organizations in India, the founder trustee for Convergence Institute of Media Management and Information Technology (COMMITS), and the founder trustee of Experiential Learning Foundation (ELF). He is the founder of Opportunity Microfinance India (OMI).
Rosa Paramel
Rosa advocate with a Bachelor`s Degree in Law and a Post Graduate Diploma in Intellectual Property Rights from The National Law School of India University, Bangalore. She entered the legal profession in 1986 and has been practicing law in the High Court of Karnataka and various other courts. Rosa has been representing the Bangalore Mahanagara Palike, the Government of Karnataka and the Government of India in the High Court of Karnataka, as their standing Counsel. She currently has her own law firm, Rosa Paramel & Associates and conducts cases on the civil side. Rosa has served as the Secretary/Treasurer of Christian Legal Association Bangalore Chapter and also as a member of the Advocates International.
Shri Sant Saran belongs to the Indian Revenue Service and is presently working as Additional Commissioner of Income-tax, Bangalore. He is BE (Honours), MBA (Gold Medalist) and has done PGPPM i.e. Post Graduate Program in Public Policy and Management from IIM, Bangalore. He has also done International Public Policy from the Numero Uno Public Policy School in the World i.e. Maxwell School of Public Policy, Syracuse, USA.  He is actively associated with various Social, Cultural & Theatre groups giving which are working for Social Empowerment.
Aparna Ponnappa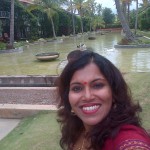 An alumnus of XLRI, Aparna has had her formal education in Human Resource Management (PGDPMIR), in 2010, Aparna started her own consulting firm called REDD Network which provides consulting, training, design and auditing consulting and services in the field of Retail, Education and other industries.
She is a course director at COMMITS and teaches Organizational Behavior and Sales Promotions. She has over 12 years of experience in HR and Retail and has worked for some of the best retail companies in India.