Meet the faculty
Diya Naidu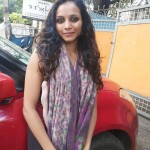 With a Diploma In Movement Arts and Mixed Media ( Attakkalari Centre For Movement Arts, Bangalore), Diya has worked as both a dance teacher/facilitator  as well as dancer/ performer, and trains in Jazz Ballet and Basic Classical ballet. She has trained in Matt Mattox  Jazz and Kathak and has been a part of several dance  productions and has performed in sereal countries including South Korea, The Netherlands, Germany , Sweden,  The Czech Republic, and France.
Diya currently freelances as a facilitator and dancer and is exploring contemporary and somatic movement with a prime focus on the Feldenkrais Method, with classes led by facilitator Michel Casanovas.
Girish R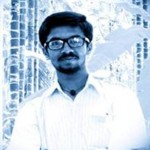 Girish started as a street play artist under the guidance of Mr. Anand Parakott, and since, been apart of over 8000 street performances. Served at RANGA VIVEKA, Bangalore, as Cheif Coordinator from of 2010 to 2013 and conducted several communication projects on various social development programs. Girish has formed more than 28 Children's Theatre Groups in and around Bangalore with Anandand has secured two National Level Awards at National Law Fest for Training and Directing a Street Play as well as choreographing a folk dance. Well-versed in Beesu Kamsale, Dollu Kunitha, Pata Kunitha and Veerahaase folk dances, Girish is an active member of Shooonya, Rangaviveka theatre group.
Karthik Raj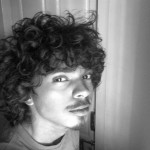 Karthik Raj is a part of Shiamak Davar's institute of performing arts (SDIPA) for 4 years performing bollywood, indo jazz and hip hop.
Graduated with honors at Attakalari centre for movement arts,where he got trained in Bharatnatyam,Kalari, Chaau and various contemporary techniques, Karthik teaches at various  schools and also conducting community classes regularly.
Raam Kumar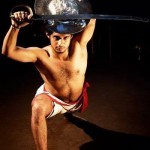 Raam Kumar.R, the great grandson of Veera Sree C.V.Narayanan Nair, and grandson of Sri C.V.Govindan Kutty Nair has been a Kallarippayattu practitioner for the last 20 years and a contemporary dancer for the last 5 years. Raam has worked with Attakkalari Centre For Movement Arts Dance Company for 3 years as a faculty for Kerala's traditional Martial art Kalarippayattu for the diploma program as well as the company. Raam has also worked with Yash Raj Films for a month in training actor Mr. Arjun Kapoor for the film "Ishaqzaade". Has worked with ACC- Asian cultural council, New York for creating popularity and awareness about Traditional Indian Arts.
Sid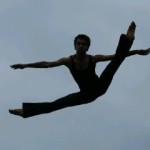 Asst Instructor at Yana Lewis Dance Academy teaching Junior and Adults Jazz, Siddanand Babbur Gudanda Mutt Renukumar has been dancing for the last 21 years and teaching for the last 15 years.
Sid has performed at venues across the world and has been a part of several critically acclaimed productions.
Anirvan Singh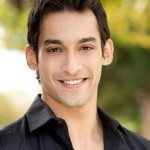 Anirvan Singh is a graduate in Dance and Musical Theatrefrom the Doreen Bird College of performing Arts in London (validated by Trinity College).He has also trained at Arts Educational Schools, London. He started his formal training in dance with Yana Lewis Dance Academy/Company. He also worked for The India Fernando Ballet Company performing in ballets like Sleeping Beauty and Swan Lake. He studied at Bird college for 3 years on a full scholarship and has performed in college productions of musicals like West Side Story, Barnum and Chorus Line.He has also worked with artists like Robbie Williams at the Royal Variety Show in London.
Nakula Somana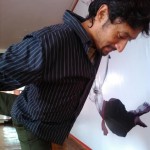 Nakula has been trained in yoga, contemporary and classical Indian dances. He has worked as a freelance dancer with the West Glamorgan dance theatre, Wales, Karma Consult, Norway and the Apoorva dance theatre India. Performed repertory and improvised material at international dance festivals like the German festival in India and the Bering's sea dance festival in Norway. Nakula has a full-time course in the performing arts and physical fitness at 'All That Jazz', Dance College in Bristol, UK, and certificates for O and A level dance, O level drama, Diploma in dance and fitness and the RSA variety diploma and LCYMCA in health related exercises. Currently involved in setting up and running a series of Community Art Services through workshops and residencies for creating performances, through the company Origins.