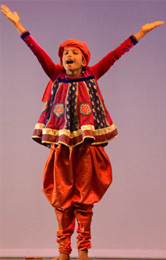 Children at orphanages, NGOs and government schools most often discontinue and don't pursue academic education owing to pressures from various predicaments. But is academic education the only way forward? Don't these young and talented bunch of energies have the right to identify and experience the world of "recreation", in other words, PASSION, that lie deep within, unrecognized?
ISPTD believes that passion not only inspires but also liberates. We offer various forms of vocational training courses (dance, music, and theatre) to underprivileged children, empowering and helping them find their true voice and aptitude. We testify to fun-packed exciting classes, sporting talent hunts, exposure to creative learning modules and meaningful engagements. We pledge full attendance, EVERYDAY!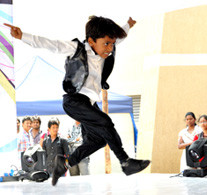 Who benefits?
What better way to heal a child than through skills that brings joy and hope, aiding the least communicative to finally find a voice of reason and trust. We work with children housed at various NGOs and Government Schools. Our band of talented and highly professional teachers help  children identify and develop various skills, nurturing talent and empowering them with confidence and optimism.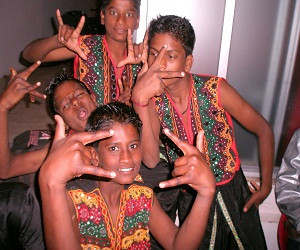 Assessment and progress
ISPTD works with NGOs and Government schools on long-term basis, and hence upholds an enhanced and sustained relationship. Each project with individual school/NGO lasts for a year, dynamically graduating to the next (year). Every month, ISPTD volunteers from different walks of life, trained to understand and assess programs, visit schools and NGOS and evaluate the progress comprehensively.